Featuring the stunning landscapes of one of Canada's premiere painters, we publish the entire collection of Tim Packer reproductions as well as offering the first look at fresh paintings. Whether you are interested in purchasing an original painting, a canvas or paper giclee or commissioning an original especially for you, we are the definitive source for the artwork of Tim Packer.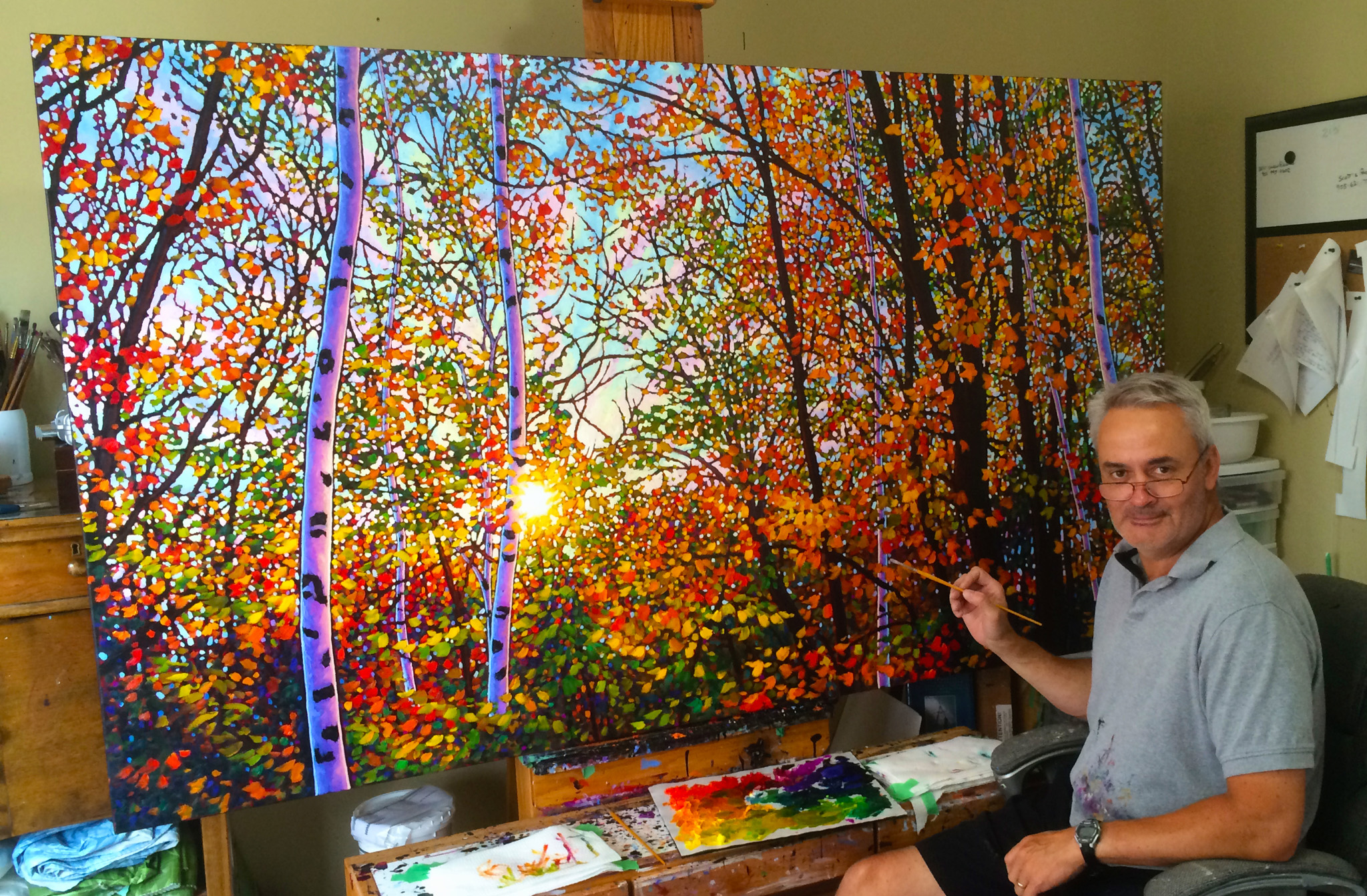 "Shall We Dance" has gone viral on LinkedIn, with over 90,000 likes and 8,500 comments. The painting has also been the subject of several print, radio, and television interviews.
We be announcing the release of limited edition giclees of "Shall We Dance" shortly. There will be an opportunity to pre-order the giclee at a special price for subscribers of my newsletter before the prints become available to the general public.
Wet Paint
Scroll down to see the latest Tim Packer originals fresh off the easel.
Website Design by Cameron Packer