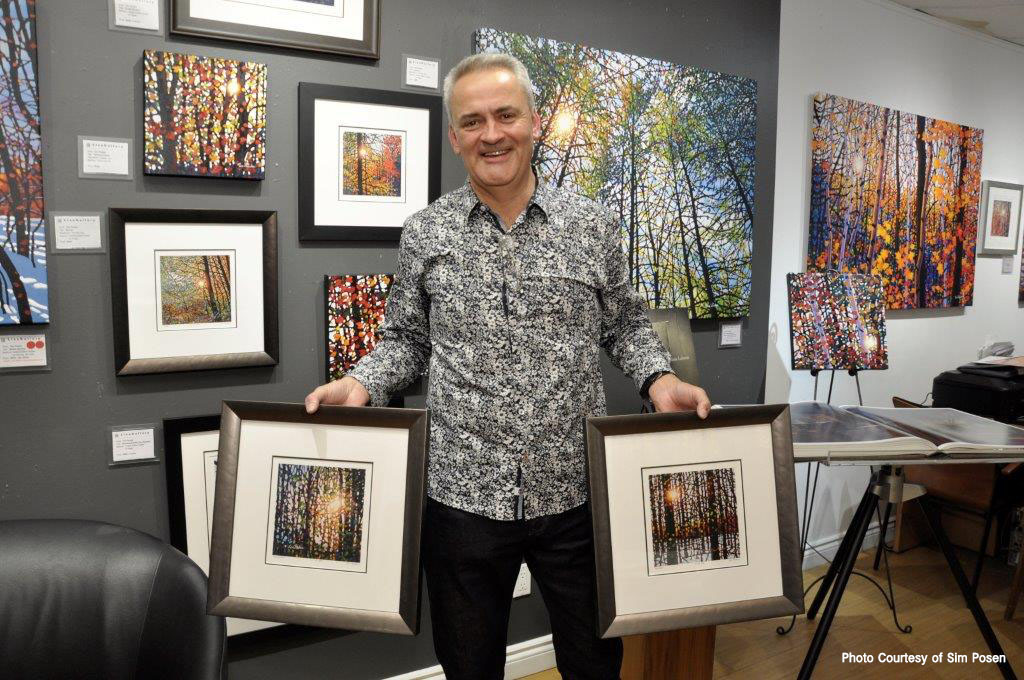 Tim Packer is an internationally recognized painter from Whitby, Ontario, Canada. Born in Toronto in 1961 his formal art education began at the age of 12 and continued through his late teens when he studied Graphic Design at George Brown College. He spent several years as a "starving artist" during the recession of the early eighties until finally surrendering to the pressures of earning a living and getting a "real job". At the age of 21 he made a major life change and joined the Toronto Police Service as a constable. He then went on to enjoy a very successful 18 year career as a police officer though he continued to pursue his love of painting on his own time.
In January of 2000 he resigned from his position as a Detective in the Headquarters Fraud Squad to pursue his art career full time. Since then his progress and success as a professional artist has been incredibly rapid. He has participated in many international competitions across North America receiving many awards and honors. He is an elected member and past president of the Canadian Society of Painters in Watercolor, and a Senior Signature Member of the Canadian Institute of Portrait Artists. His work represented Canada at the 2000 International Biennial in Mexico and can be found in a number of private, public and corporate collections around the world.
His unique style draws on the deep traditions of Canadian landscape painting while interpreting the world through a modern eye. Packer's bold oils rely on a strong sense of design and the abstract patterns found in the natural world often combined with a dramatic light condition. The paintings often look quite representational from a distance, only to dissolve into countless strokes of intense colour when viewed up close. The overall effect of his work is often compared to bright sunlight shining through a stained glass window.
The ever increasing demand for Packer's work has pushed the price of his originals into the $1000 to $14,000 range. In order to make his work more accessible to the general public he is now publishing limited edition giclee (jhee-clay) prints on canvas and paper. These are extremely high quality reproductions using state of the art materials and technology. The artist controls every aspect of production and each canvas edition is limited to a run of 100 signed and numbered prints.
Early in his painting career Tim was a sought after instructor conducting workshops across Canada and the United States. The ever increasing demands of keeping his galleries supplied with originals required him to focus entirely on painting and leave teaching behind. To this day Tim is continually bombarded with with requests to teach workshops. In 2015 Tim decided to launch his youtube channel to deliver free high quality video tutorials on all aspects becoming a successful artist.
Says Packer, "I have been very fortunate in my career and have achieved a degree of success beyond my wildest dreams. I had a lot of teachers and mentors who were very generous in sharing their experience and knowledge with me. I feel an obligation to pay it forward and share my knowledge with other aspiring artists. My youtube channel will allow me to teach a lesson once and have it viewed by an unlimited number of people." All of the videos are presented in high definition with professional quality audio and may be viewed totally free of charge.