Click on thumbnail to view the full image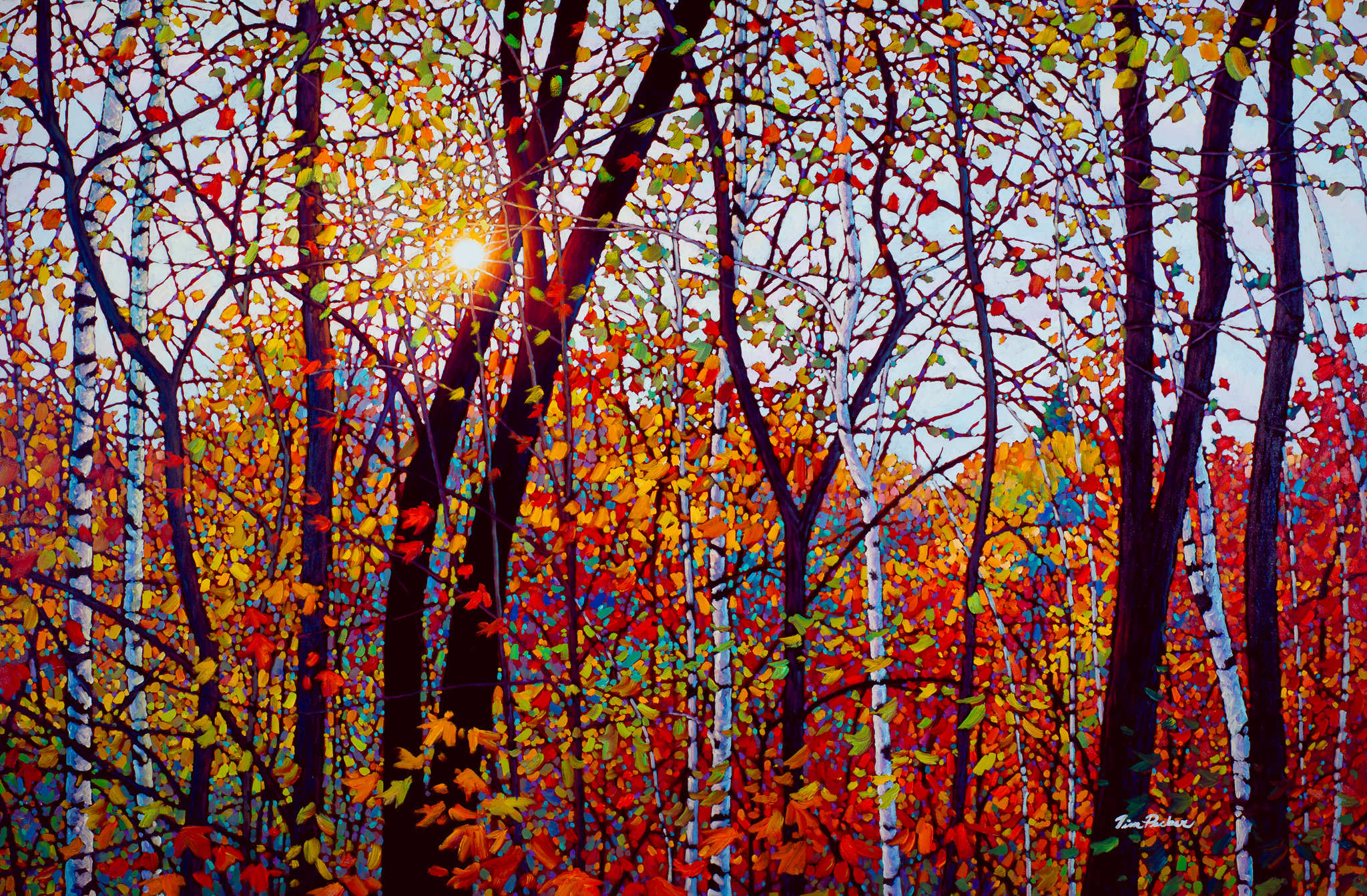 "Rhapsody in Hues" 30″ by 45″
$845.00
Giclee ( pronounced jhee-clay ) is the term coined for the latest generation of fine art reproduction. The term means "to spurt" in French and comes from the fact that a giclee printer is basically an inkjet printer taken to the extreme. Giclees are printed with a microscopic sized dot pattern allowing for virtual continuous tone printing. Using 10 different coloured inks we are able to capture a range of colours previously unheard of, resulting in the absolute highest quality print imaginable.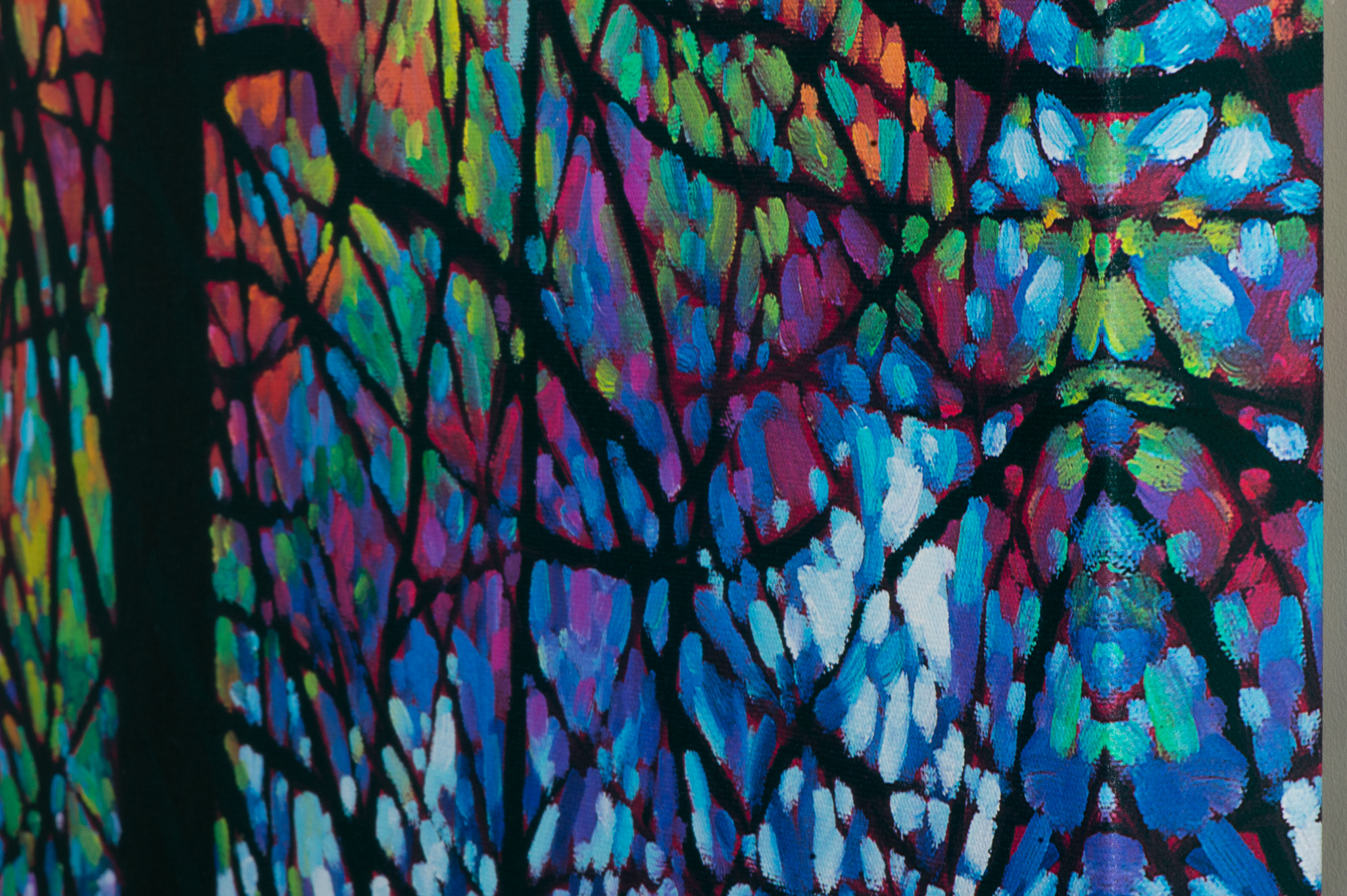 All of our giclees are printed on archival museum grade canvas using the Epson High Dynamc Range Ultrachrome pigment based Inks resulting in a print that is rated for over 100 years normal use without any fading. Each print is given two coats of varnish and then mounted on wooden stretcher bars 1 1/2" thick. We create a 2" mirrored pattern around the outside of each print. This mirrored edge is wrapped around the stretcher bar giving the impression that the painting continues around the edge of the stretchers. This mirrored edge means that framing is not required but optional. The majority of our clients actually prefer this look and hang the giclees unframed.
All prices include free shipping to Canada and the continental United States. Please contact us for shipping rates to other jurisdictions.
You can purchase one of our giclees by navigating to the "Shop" page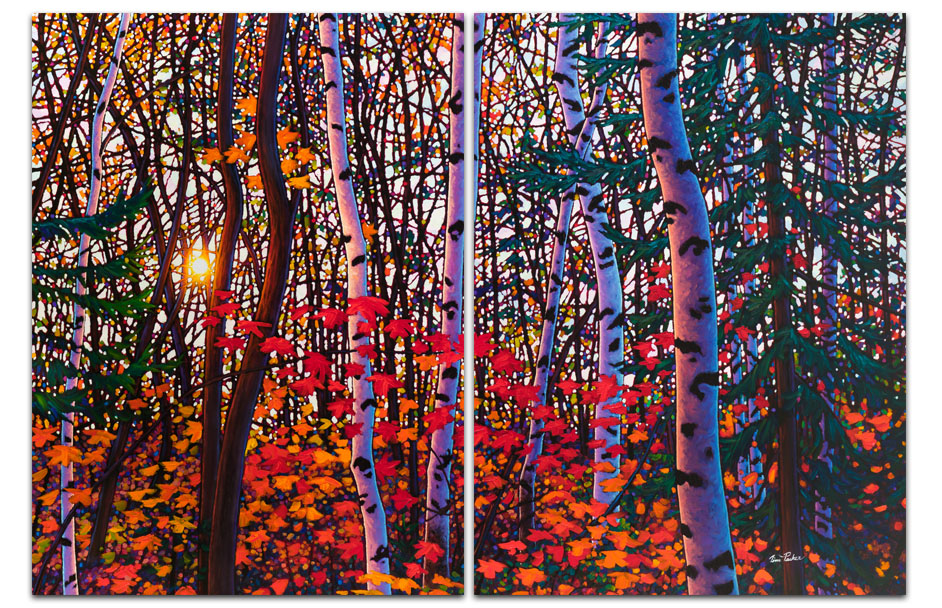 Some of our very large giclees are reproduced as diptychs. "Diptych" refers to an image that is presented on two separate panels. So that our diptychs measuring 48" by 72" are comprised of two separate 36" by 48" giclees. The diptych panels may be hung touching each other to give the impression of one very large giclee or they may be hung with a space between them to accentuate the diptych effect.
Inquire about giclee purchases using the form below: