Framed Open Edition Canvas Prints
We have been working with our framer for quite a while to come up with a method of framing our small open edition prints in a simple elegant manner that we could ship without fear of damage en route. Each canvas giclee is heat mounted on board then  framed with a white liner and finished with an espresso coloured frame. We ship each giclee ready to hang secure in the knowledge that it will arrive in the same condition that it left our studio.
Our square giclees  are available in three sizes: 8" by 8", 12" by 12" and 16" by 16" you pick the size that you want. Our rectangular images are all 21" by 28". The framing adds approximately 7" in each dimension so that an 8" by 8" framed giclee is 15" by 15".
We also have a collection of Open Edition giclees stretched in our classic style. The square options are available at 24″ by 24″, 30″ by 30″ and 36″ by 36″, while the rectangular options are available at 30″ by 40″ and 36″ by 48″.
Pricing includes free shipping to the Continental U.S. and Canada.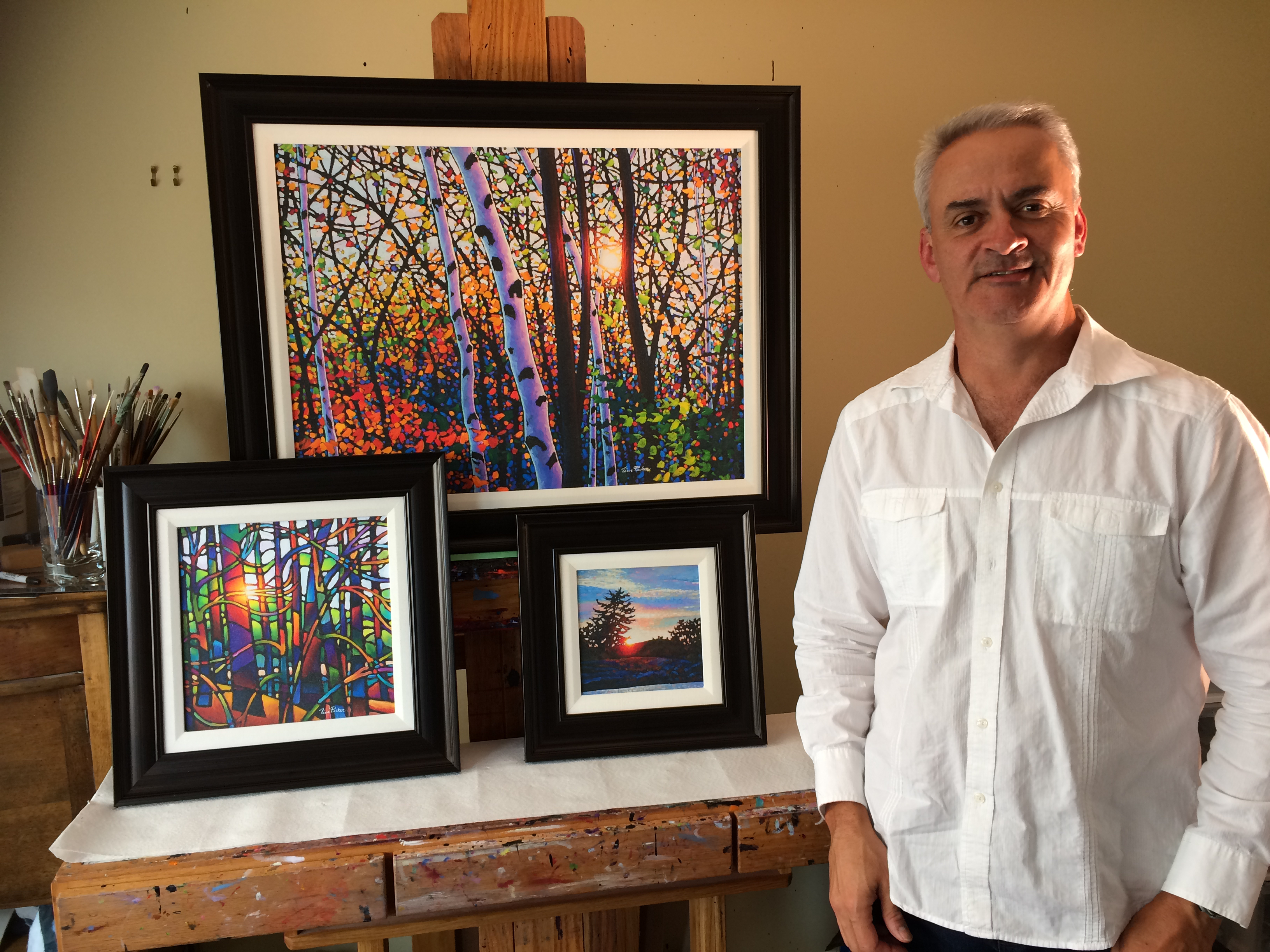 Website Design by Cameron Packer